Casarampi, museum of vernacular culture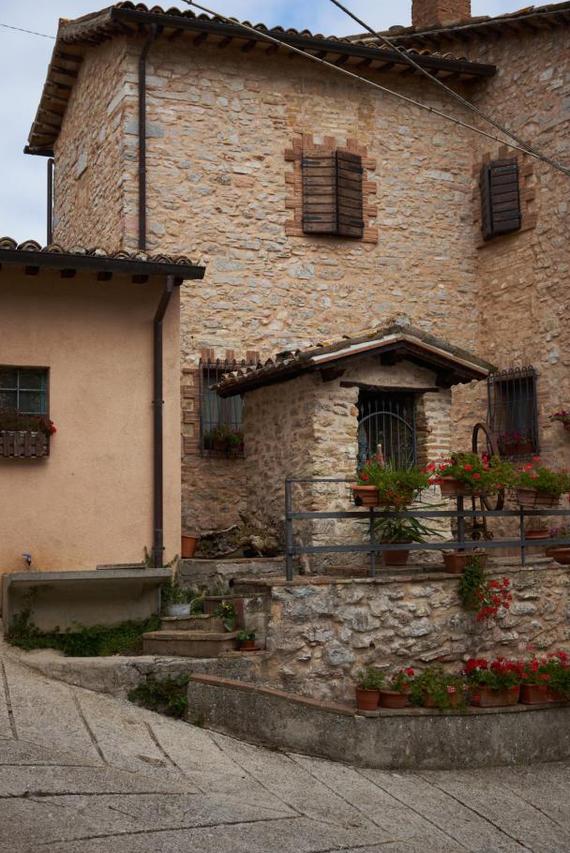 The agglomeration consists of a handful of houses, in a panoramic position that opens up with a wide view over the Sibillini mountains. The hamlet develops along a single central street, once sealed at the two ends by two portals, of which no trace remains; there is a small church, dedicated to San Bernardino, the well and the oven that served the whole community, numbering some 60 individuals.
The architecture reveals the typical features of the area, with stratifications of typologies ranging from the Middle Ages to the 18th century, and is largely intact. Unlike many of the hamlets in the area, now almost completely abandoned and neglected, Casarampi is an example of how these small villages can flourish thanks to the commitment of the inhabitants.
In the hamlet, in 2013 a museum of vernacular culture was set up, housed in the vaulted cellars and stables of Casarampi, restored for the purpose, in order to preserve and exhibit the many items collected over the years from houses in the area. The collection includes agricultural and domestic tools, documenting the ingenuity and creativity of the inhabitants, who grew cereals, legumes, vines, vegetables, saffron, hemp, cut the forest and raised livestock; there are agricultural tools that testify to the peasant life of the Orsano plain, before mechanisation arrived in the 1950s. These objects not only tell of the way in which the agriculture of the past has nourished, clothed and sustained the mountain populations on the border between Foligno and Spoleto, but also the family and social relationships between people, their relationships with the land, the water, plants, animals, in a time when small communities had to be almost completely self-sufficient and able to produce everything needed for survival, from food to utensils, from crockery to clothes.
Due to its border position between the territories of Spoleto, Trevi and Foligno, Casa Rampi has followed the fate of the nearby Orsano and Cammoro castles, which passed under many different rulers several times between the 13th and 18th centuries, in addition to repeated seismic events, but it has survived and, with its museum, it represents a testimony of a time and a way of life that are difficult to imagine today.