Caso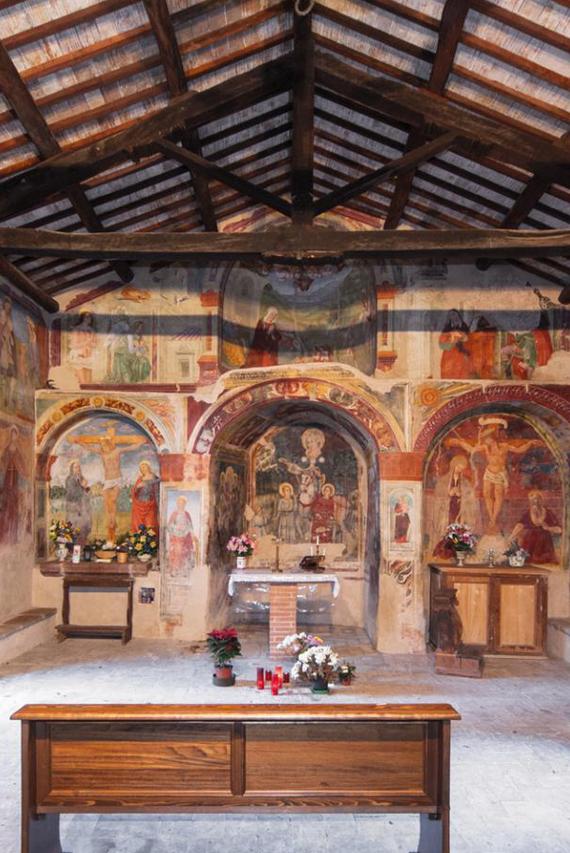 It is thought that the castle was originally the place where the inhabitants of the Narco Valley took refuge in the year 890 following an invasion of the Saracens and the passage of armies in the valley.
Over the centuries the castle was a local duchy, then part of the papal state linked to Spoleto to which it belonged until the 19th century, albeit with various attempts at insurrection, such as the failed one of 1522, and between the vicissitudes of invasions such as that of the Angevins of the kingdom of Naples in 1333 or of the insurgents of the French Republic in 1798. In 1895 Caso ceased to be an independent municipality and was incorporated with that of Sant'Anatolia di Narco
The original urban area retains its structure and is surrounded by walls. The entrance is the double Porta Castello, which leads to the small square surrounded by medieval houses. In the built-up area there are the Oratory of San Giovanni Battista of the 14th-15th centuries, the church of the Madonna delle Grazie near the cemetery and that of Santa Cristina on the road to Gavelli.