Chapel of the Beata Vergine - Piedicammoro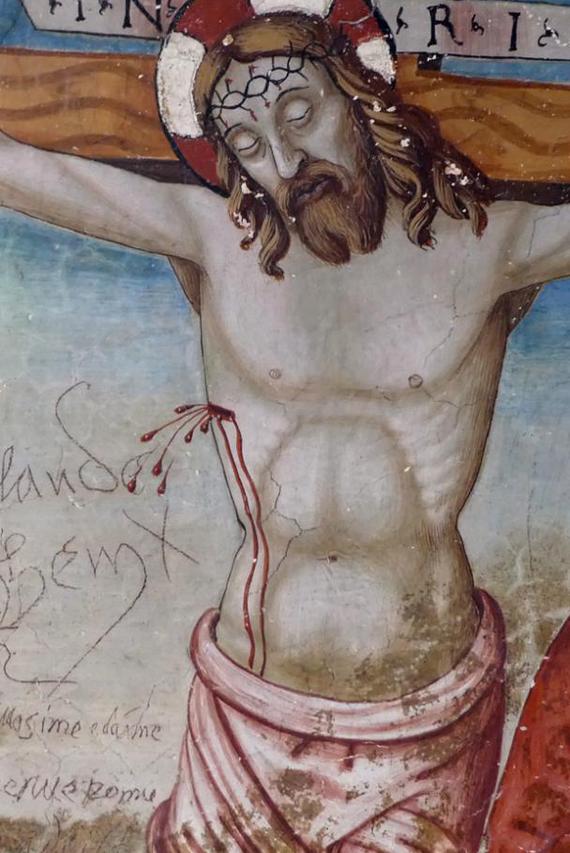 Along the Via della Spina, in the valley at the foot of the Cammoro castle, hidden at the base of a plain building, there is a beautiful chapel dedicated to the Madonna of Loreto, richly frescoed with 15th century paintings.
The chapel is open on the front, sheltered by a wooden gate, and is what remains of a series of more important buildings, including a church and a hospital, which disappeared around the 17th century. There are also various 17th century graffiti that denote the passage of pilgrims from northern Europe, especially Germans. The frescoes in the chapel have been attributed to Paolo Bontulli di Piercanestro di Camerino and were carried out in 1515, unfortunately their state of preservation is poor and rising damp risk damaging them irretrievably.