Ex-convent of Santa Croce, Sant'Anatolia di Narco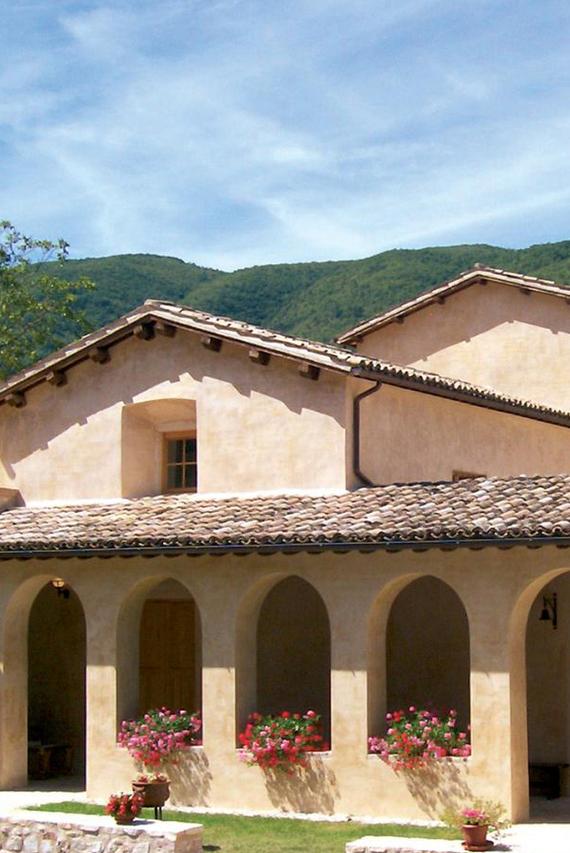 Near Scheggino there is the church and the ex-convent of Santa Croce, built between the XIII and XIV centuries, with successive repeated modifications.
Until the 15th century the convent was an important center of the spiritual life of the valley, but there little is known of its history of it for almost two centuries starting from 1400. During a 1571 pastoral visit the Bishop De Lunel found the convent in a state of neglect and the complex it was rebuilt in 1610 by Cesare Cardini, to later become the seat of the Franciscan order, as reported by Cardinal Lascaris in his 1712 visit. The complex contains a series of frescoes and is today used as restaurant, conference centre and hotel, some of the environments present an ethnographic collection and will host a Museum of yarn and fabric in Valnerina, other parts of the building have been converted into apartments.