Peneggi and Sant'Apollinare church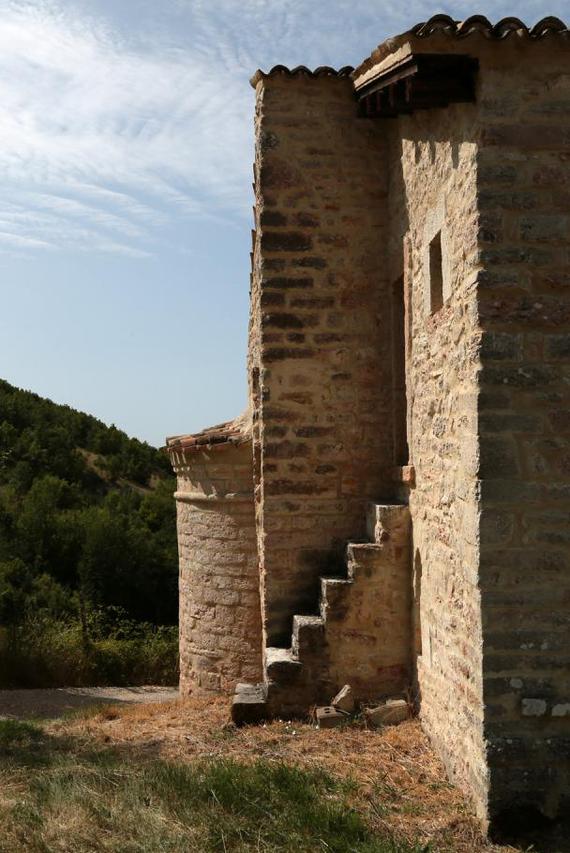 The castle of Peneggi consists of two inhabited areas in a position far from main roads, Peneggi and San Giuseppe, a few hundred meters apart.
In the upper part a beautiful complex of medieval buildings stands next to the ancient Romanesque church of Sant 'Apollinare. Little is known about this group of buildings, but their architectural features suggest a monastery. The church is very sober and the Lascaris described it on the occasion of his pastoral visit: "Peneggi has a small Romanesque church dedicated to S. Apollinare, found on the hill. It is built in rows of local stone, on the façade it has a narrow portal with a double-edged lunette and a small bell tower in the center. It ends with a small Romanesque apse (13th century). Inside, the cap is painted by Camillo Angelucci di Mevale (1585)". Sant'Apollinare dates back to the 13th century and is typical of the rural Romanesque Umbrian style; after the 1997 earthquake it was restored and during the works other frescoes and coloring surfaced on the walls. In the same period the restoration work for the entire complex was started but never completed.