Pupaggi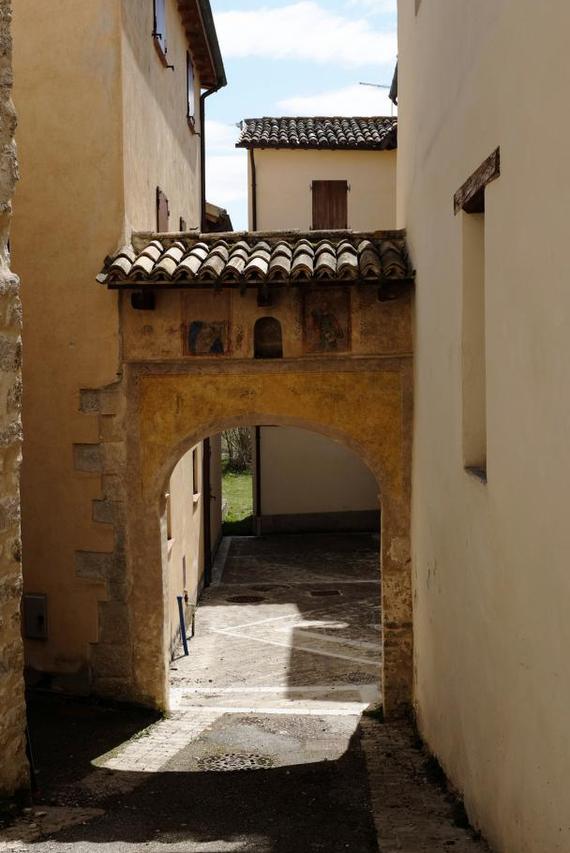 The oldest part of the Pupaggi castle are the 11th century basements, where the castle developed around the church of San Sebastiano.
The rest of the small village was built in the 15th century over buildings mainly dating back to the 13th century. The castle has a tower with a pigeon house and overlooks the central square where the public wash-house still exists, as well as many interesting buildings, a tower and an arch.

The church of San Sebastiano, in the centre of the agglomeration, dates back to the 13th century and retains its characteristics of a Romanesque building except in the façade, which has been remodelled several times over the centuries. The interior has a single nave and the presbytery was extended in the 18th century, probably during restoration work following the 1703 earthquake.

The walls retain several frescoes, although fragmentary, from the 15th and 16th centuries and the vault is decorated with a fresco dated 1480 attributed to Jacopo Zampollini.