Silvignano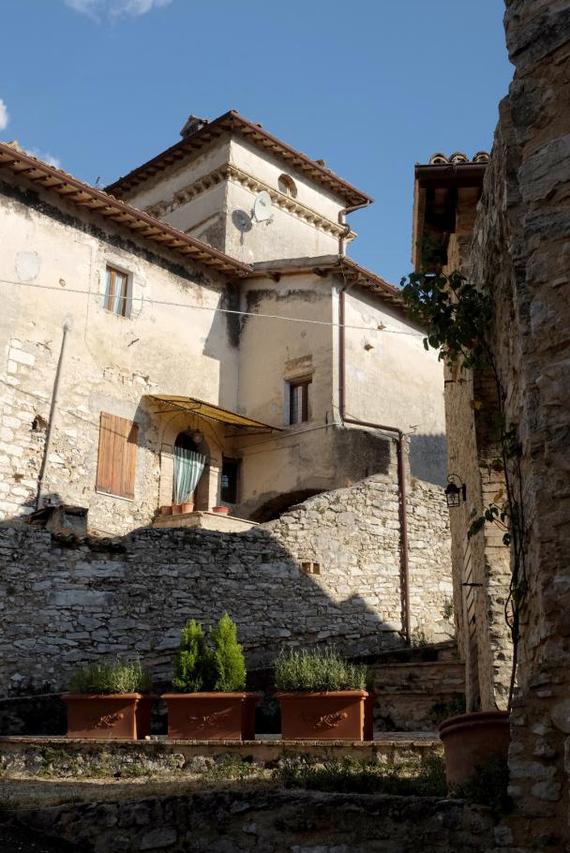 Silvignano sits at a dominant position at about 600 meters, between the Pettino and Spina valleys, opposite the ancient fortresses of the Pianciani and it was originally fortified; Silvignao enjoys a wide view on the plain of Spoleto, just outside its cluster of homes, in an elevated positions, are the remains of a watchtower. The oldest elements date back to the 11th century while the surrounding walls are from the 14th century. Together with the castles of Campello and Acera, it was part of the defense system of the Contado of Spoleto. In 1480, Spoleto decreed the annexation of the Silvignano Villa to the Castle of Poreta for a price of 100 florins.
In the heart of the village there are several buildings of architectural interest, among which we can admire an elegant palace of medieval origin. Its current appearance is from the Renaissance, with a dovecote tower (carrier pigeons were commonly used to communicate between fortified villas) and a large 15th century loggia with polygonal pillars, the eight-sided cut of which was distinctive of the Vatican state's properties. The building guarded the Passo della Spina and was one of the typical fortified villas of the Spoletino area.
At the core of the cluster of buildings, there is a beautiful votive shrine located along a path that from the Via della Spina led to Poreta and Campello, the fresco that decorates it is attributed to the environment of the Master of the Cini Diptych, (from the homonymous work at the Pinacoteca di Brera in Milan), it was painted in the first half of the 14th century, and is representative of the Spoleto fresco tradition that employs the innovations introduced by Giotto in the Assisi construction site. Around the fresco there are also graffiti left by passers-by over the centuries.
There are also two churches, San Matteo, (now a warehouse) and the Romanesque church of San Giovanni Evangelista, whose oldest part dates back to the 12th century while its current appearance is that of the 16th, it was already mentioned in the 14th century Pelosius codex as part of the "plebate of S. Angeli in Capite".