A dream lasting a day and a night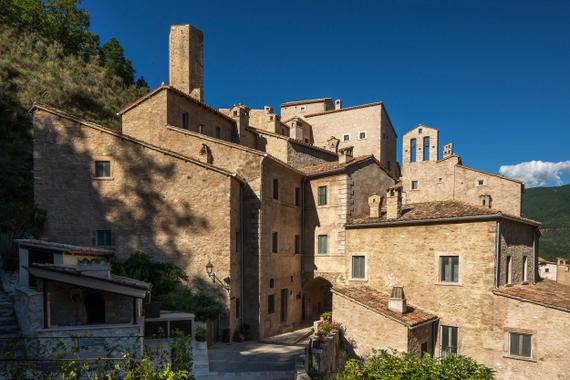 PRICE FOR 2 PEOPLE
€ 440, drinks not included
PRICE FOR 1 PERSON
€ 300, drinks not included
The dream begins at Castello di Postignano: a village of evocative beauty, enhanced by the timeless charm of the Valnerina.
It then continues at La Tavola Rossa: a different way to experience an unforgettable dinner. A single table, a renown chef and his selection of dishes characterised by high quality raw materials and excellent craftsmanship.
In the kitchen, world-renowned chef Vincenzo Guarino will cook dishes from the menu for a select group of no more than ten people, pairing the food with suggested wines or, if you prefer, chosen by you from our wine cellar.
Finally, the pleasure of spending the night in one of our suites, each individually crafted, all perfectly integrated into the unique setting of one of Italy's most beautiful villages.
On awakening, the thrill of breakfast on our terrace overlooking one of the most evocative landscapes of green Umbria.
One night's stay, dinner at La Tavola Rossa, breakfast on the terrace at a price of 300 euros* for a single person, 440 euros* for two people.
*Wines not included.