Fitness trail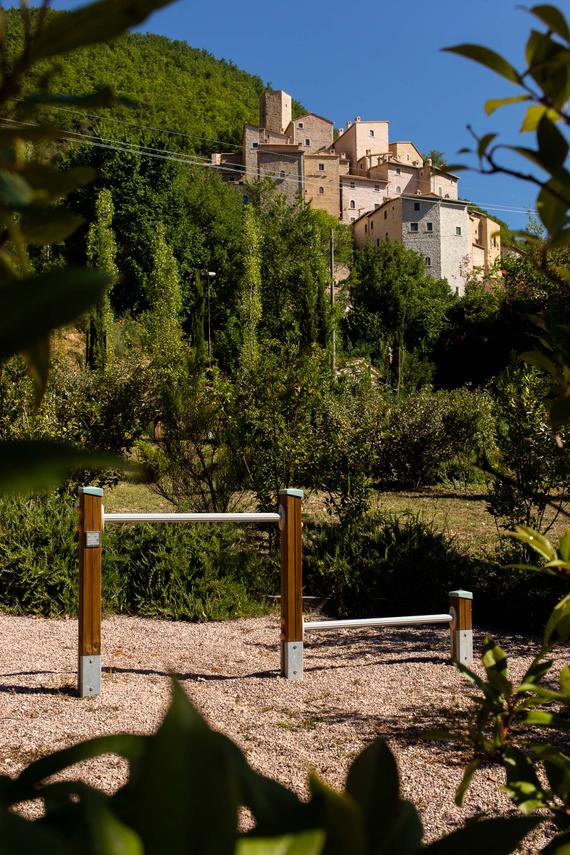 Exercising at your own pace and listening to your body's needs allows you to regenerate body and mind. Doing it outdoors, in a green area of around 2000 square metres, is a great way to optimise results.
The 15 exercise stations, with natural wood equipment, offer great freedom of choice, allowing the selection and combination of activities that most suits you.
Physical activity regenerates the mind too. Doing it outdoors, in a large green area, choosing according to difficulty from 15 certified exercise stations, the benefit will be greater.